Dr. Eric Bibeau, P.Eng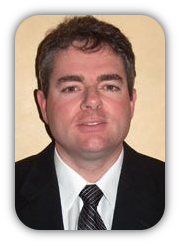 Dr. Eric Bibeau, Associate Professor at University of Manitoba, is the director of the Canadian Hydrokinetic Turbine Test Centre. Eric has more than 15 years experience in the field of innovative renewable energy technologies to increase the renewable energy ratio of communities. He held the NSERC/Manitoba Hydro Industrial Research Chair in Alternative Energy for 10 years.
eric@tiinnovations.ca
Derek Neufeld, P.Eng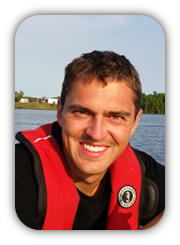 Derek Neufeld is a professional engineer with a background in mechanical and electrical machine design and manufacturing, and has been involved with the commissioning of small scale hydrokinetic turbine in various locations around the world. In addition to providing general engineering support to CHTTC activities, Derek owns a private engineering firm in Winnipeg, where he provides consulting services in the field of autonomous energy systems.
derek@tiinnovations.ca
Obiajulu Nnaemeka, E.I.T.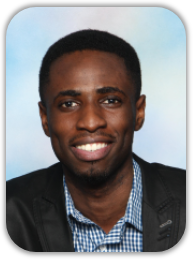 Obi Nnaemeka has an M.Sc. in Mechanical Engineering from the University of Manitoba. His research thesis focused on applying low-temperature phase change materials to enable the cold weather operability of biodiesel. In 2012, he obtained his Bachelor's degree also in Mechanical Engineering from the University of Lagos in Nigeria. Obi takes a keen interest in renewable energy design, heat transfer, and fluid flow. He has several years of experience using industry recognized software including RETScreen, Homer, SolidWorks, OpenFOAM amongst others.
obi@tiinnovations.ca